How to Turn Off Flash Messages in Android (All Operators)
Have you ever been using your Android smartphone and received an annoying pop-up message from your carrier? Whether it is informing you about your current prepaid balance, or data usage for a particular day, these messages are usually intrusive and disturbing. Luckily, turning them off isn't as difficult as you might expect, and if that's what you're looking for, you've come to the right place. Here's how to turn off Flash messages in Android.
Disable Flash Messages in Android (222)
Unlike disabling Flash messages in iPhone, where the steps are pretty much the same across carriers, the steps to disable Flash messages in Android differ slightly across carriers. In this article, we will discuss the steps to disable flash messages in Airtel, Jio, Vodafone Idea (Vi), and others. You can use the table of contents below to follow up on your operator's steps.
turn off airtel flash message
On your Android phone, search for and open the 'Airtel Services' app. Here, 'Airtel Now!' Tap on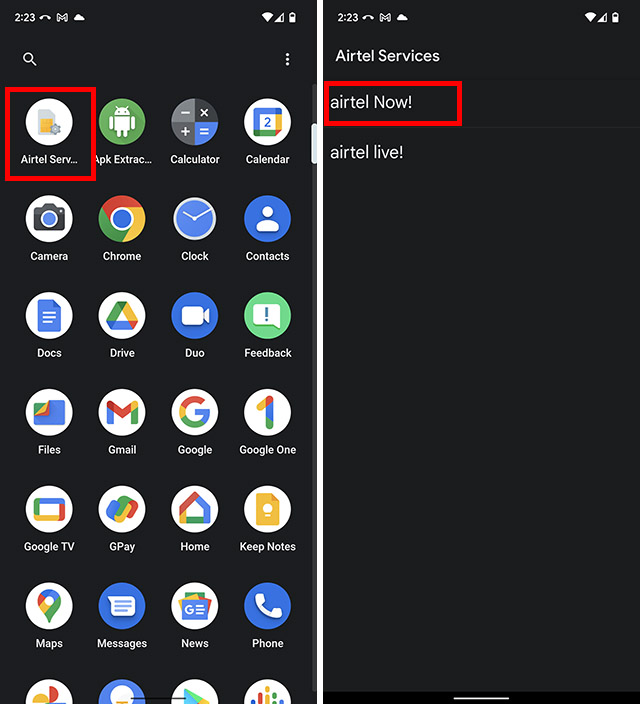 Tap on 'Start/Stop' and then on 'Stop'.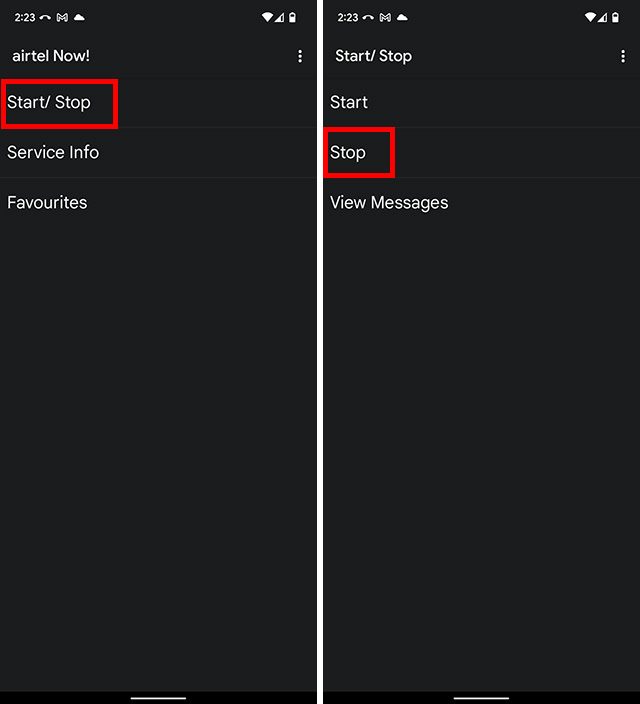 That's it, you will no longer receive flash messages from Airtel on your Android smartphone.
Turn off Vodafone Idea (Vi) Flash Messages
Method 1: Using Vodafone SIM Toolkit
Open the 'Vodafone Services' app on your smartphone and select 'Flash!' Tap on
Now, tap on 'Activation' and then tap on 'Deactivate'.
Method 2: Send an SMS
For postpaid VI numbers:
If you are a postpaid user, send a 'CAN FLASH' message 199
For prepaid Wi numbers:
If you are a prepaid user, send a 'CAN FLASH' message 144
turn off bsnl flash message
Open the SIM Toolkit app for BSNL. It is likely to be named 'BSNL Mobile' on your phone.
Tap on 'BSNL Buzz Service' and then on 'Activation'.
Here, tap on 'Deactivate' to stop Flash messages on your phone.
Turn off Jio Flash Messages on Android
The process of disabling Flash Messages for Jio users can be a bit tricky as compared to other networks. Here's what you can try.
Uninstall the My Jio app from your Android phone and that should hopefully stop the messages from arriving on your smartphone.
If that doesn't work, then you need to talk to Jio customer care number to disable flash messages on your smartphone.
Easily Disable Flash Messages on Android Phones
As you can see, there are subtle differences in the ways you can disable Flash messages on Android phones depending on the network operator you are using. So, what operator are you using, and have you disabled Flash messages on your phone? Let us know in the comments below.