After Jio, Airtel introduces a new Rs 319 monthly prepaid plan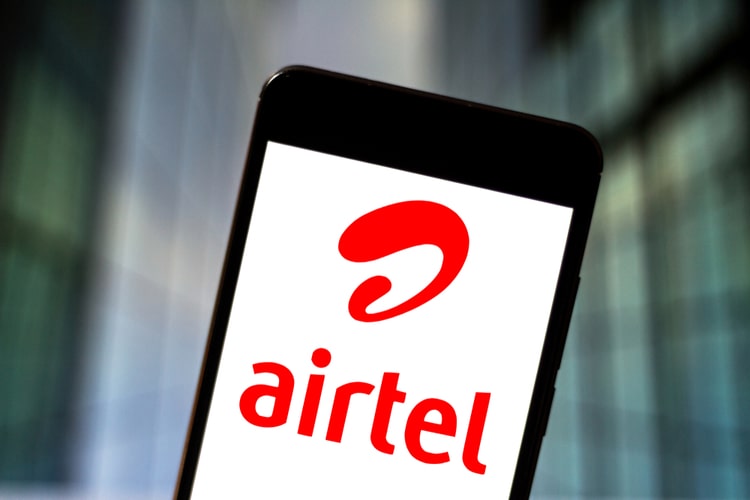 Reliance Jio recently introduced Rs 259 prepaid plan which offers full month validity. To compete with the same, Airtel has now come up with a monthly plan of its own, which costs Rs 319. The Indian telecom giant has also introduced another prepaid plan of Rs 296 with a validity of 30 days. here are the details.
airtel rs 319 prepaid plan details
Airtel recharge plan of Rs 319 offers 2GB data per day, Unlimited voice calls, and 100 SMS a day for a validity of one month. This means that the plan will expire at the end of a particular month.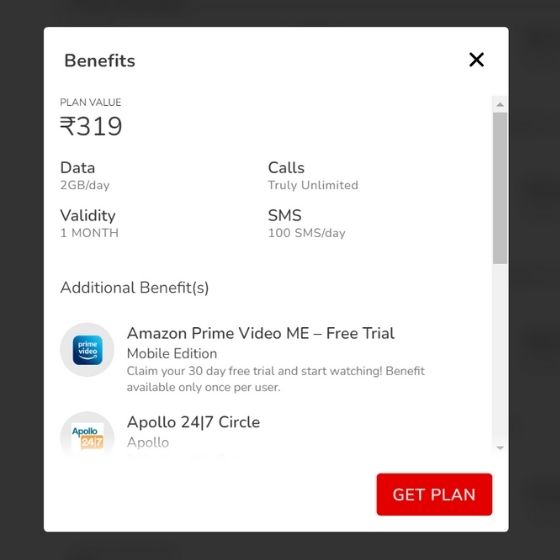 The plan also includes free trial of Amazon Prime mobile version for 30 days, access to Airtel Wink Music and Shaw Academy, 3 months of Apollo 24/7 circle, Rs 100 cashback on Fastag and Hello Tunes.
Rs 296 prepaid recharge plan comes with a validity of 30 days, Hence, the months which have 30 days will also be equal to the monthly plan. It offers users a total of 25GB data, unlimited calls and 100 SMS per day. It also offers additional perks similar to the Rs 319 prepaid plan.
This plan is like Jio's Rs 296 plan, which also comes with a validity of 30 days. It also comes with the same benefits as the Airtel plan, except that it has access to Jio apps.
The new Airtel monthly plan comes after TRAI recently ordered telecom companies to offer at least one plan that has a monthly validity. As per the order issued in January, TRAI says, "Every telecom service provider shall offer at least one plan voucher, one special tariff voucher and one combo voucher which will be renewable on the same date of every month.,
following the same, Vodafone Idea (Vi) has also introduced prepaid plans of Rs 337 and Rs 327., The Rs 337 prepaid plan offers a total of 28GB data, unlimited calls, 100 SMS/day and access to Vi Movies and TV for 31 days. The Rs 327 prepaid plan, on the other hand, offers the same benefits as the Rs 337 plan along with a total of 25GB data for 30 days.